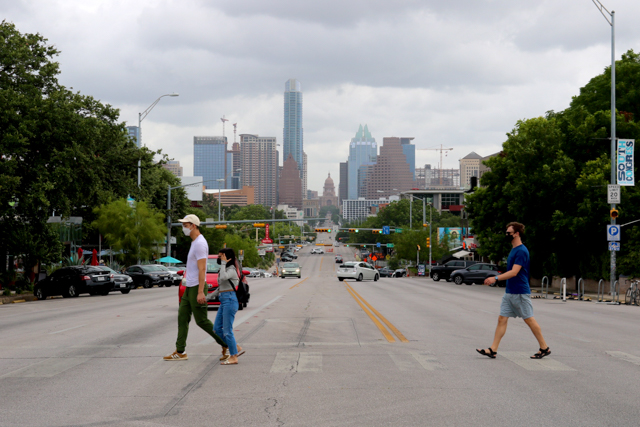 Kick off the summer with a safe 4th of July celebration! We know that the warm weather is exciting but remember to stay safe while having fun. Here are a few tips to help you enjoy 4th of July and the rest of the summer in a safe and secure way.
Keep a distance. There are plenty of things to do outside. However, make sure you are still practicing social distancing by keeping at least 6 feet from other people. If you are going to celebrate, make sure you are taking care of yourself and those around you.
Wear a face covering. Austin-Travis County have recently implemented revised orders which include requiring businesses to enforce the use of face coverings among employees and visitors (with few exceptions). If you will be out in public, including riding CapMetro, remember to bring your face covering with you! We have a tutorial on how to make a face covering at home and tips on how to wear them.
Don't drink and drive. Did you know that for more than 20 years, drivers with alcohol concentrations over the legal limit have been involved in about one-third of all traffic fatalities in the U.S? Have a plan before taking your first drink! Don't drive a motor vehicle, bike or scooter if you are impaired. CapMetro offers fare-free service after 5 p.m. on Independence Day. Let us be your sober driver home.
At CapMetro we care about your safety! Let's take care of each other by following health officials' recommendations and being safe on the road.