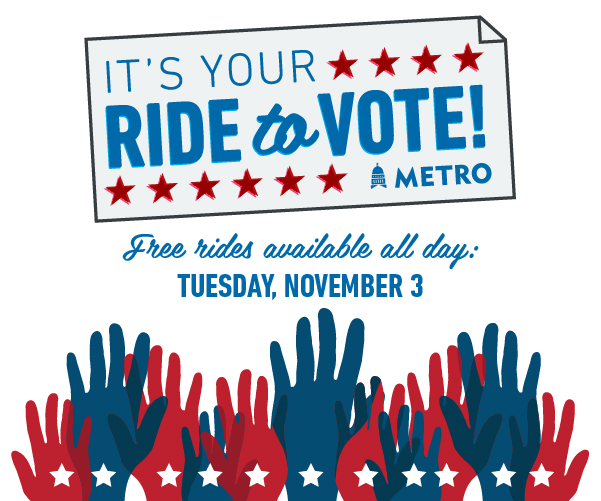 Deciding who to vote for isn't always an easy task, but your ride to the polls should be. That's why CapMetro offers free rides on Election Day, November 3!
To get your 24 hour pass to ride MetroBike for free on Election Day, enter the following codes in your BCycle App or at the kiosk.
Using the BCycle App:
Early Voting: EVOTE20
Election Day: 2020VOTE
Using a kiosk:
Early Voting: 3868320
Election Day: 868320
Each county provides a full list of polling locations, which you can find here: Travis County, Williamson County and Hays County. Follow our COVID-19 guidelines to ride safely to your nearest polling location. Don't forget your mask!