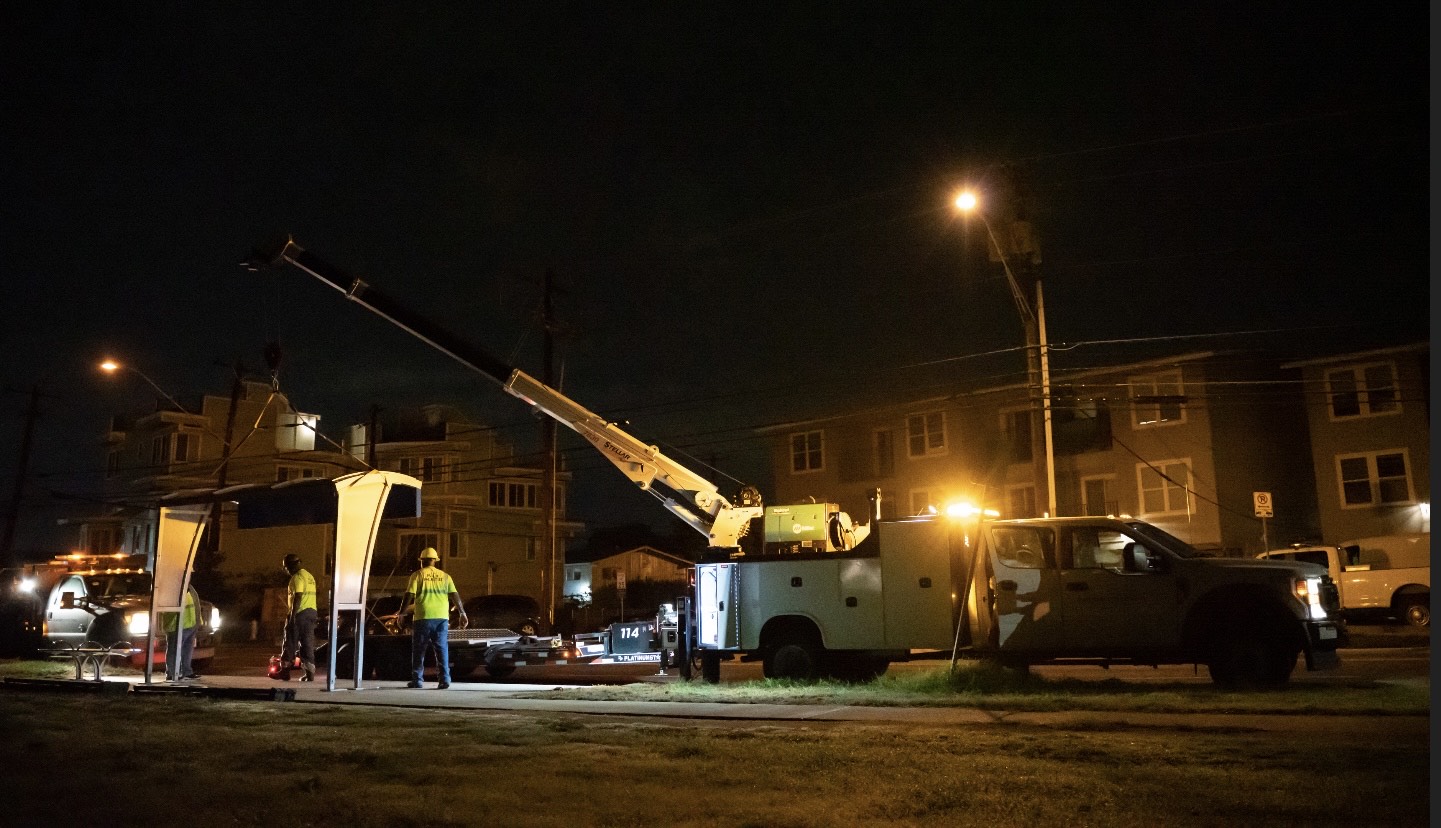 Welcome to the CapMetro blog, where we regularly highlight CapMetro's many offerings and its best-in-class workforce.
Texas weather can change in an instant. One minute it's hot and sunny, without a cloud in the sky. The next, it's pouring rain.
CapMetro shelters help protect riders from the elements as they await their buses. Soon, even more of those shelters will be in place to keep passengers safe and comfortable.
An estimated 800 shelters have already been constructed, accounting for around a third of all CapMetro bus stops. Following a unanimous vote at CapMetro's July board meeting, held July 25, approximately 550 more shelters will be acquired from Tolar Manufacturing Inc. The $8.4 million contract has a one-year base period, with four one-year options.
Tolar is already familiar with CapMetro, having previously constructed bus shelters for the agency.
Of those 550 shelters, an estimated 150 shelters will be new to the CapMetro network. The rest will replace CapMetro's existing ubiquitous green shelters, many of which are nearing the end of their useful lifespans.
"The new shelters are an upgrade to the old ones because they provide additional weather protection," said Moraima Dones, a technical program/project manager at CapMetro. "They safeguard passengers from the sun, wind and rain, plus the cool paint color minimizes heat buildup."
The new shelters will be installed by CapMetro employees.
All 500 of the shelters will be placed along fixed routes. CapMetroRapid stops already have shelters in place.
Typically, in order to qualify for a shelter, a bus stop must have a minimum of 50 boardings per day. Exceptions are, however, made in special circumstances, such as when a stop is in close proximity to social service agencies, schools, medical facilities or future development sites.
CapMetro welcomes – and encourages – your comments on our blog. Comments that are abusive in nature will be removed, in accordance with our social media policy.