No surprise here: The state of Texas is dealing with extreme heat. The sizzling temperatures are causing CapMetro to temporarily modify its rail service.
This is not unusual. Rail operations across the globe have to adjust when temperatures get too hot. CapMetro has to slow the trains once the tracks reach 135 degrees or higher.  Speeds on CapMetro's Red Line, which stretches 32 miles from Downtown Austin to Leander, have currently been reduced for safety, resulting in slight schedule modifications. The agency implemented similar precautions for the Red Line last summer.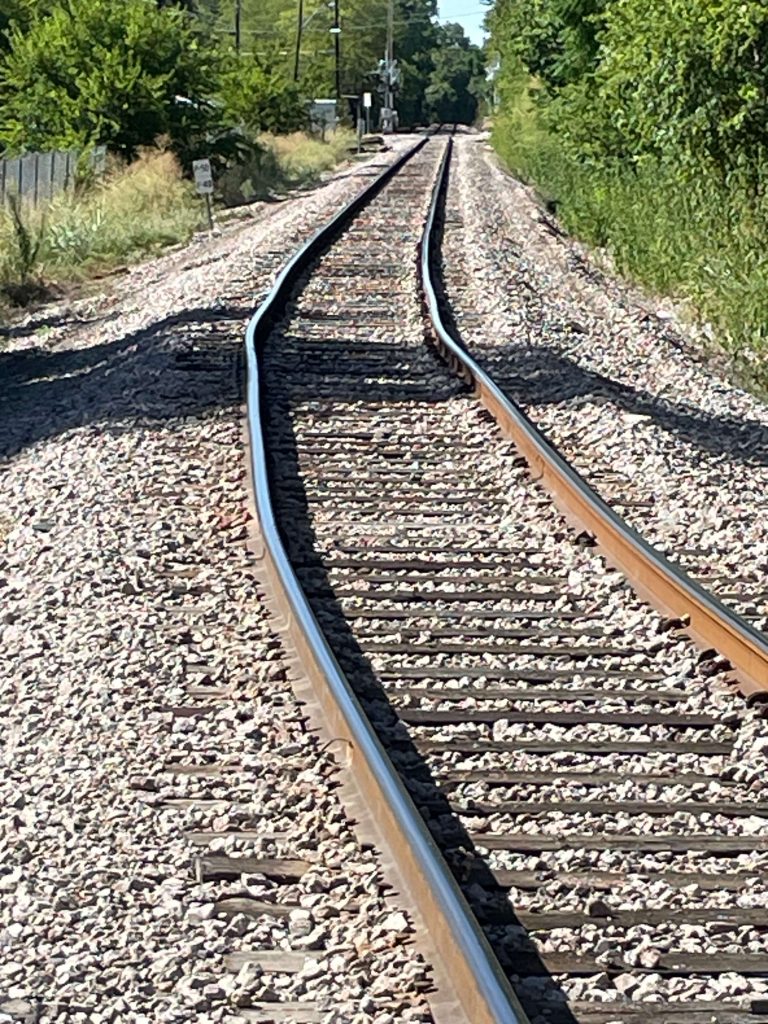 "There's just no way around it,"  said CapMetro Executive Vice President and Chief Operating Officer Andy Skabowski. "You have to slow down the trains when it's hot like this in order to avoid putting too much stress on the tracks. This type of heat can cause sun kinks – and that's exactly what happened a couple of weeks ago."
On Saturday Aug. 5, an engineer operating a train noticed a buckled track between the Highland and MLK Jr. stations and immediately reported it. When it gets really hot, such as the weather we're all experiencing right now, the heat can bend, warp or even reshape the tracks. That's what experts refer to as sun kinks.
"When that happens, we have no choice but to stop using that part of the track and we call for a bus bridge immediately," Skabowski said. "You can't run a train over warped tracks. It can cause all types of safety issues – one of them being derailment. Thankfully, this happened on a Saturday and we were able to get this fixed in time for Monday morning service."  
With commuter rail slowing down slightly, service alerts will be issued in cases where trains are running more than five minutes behind schedule. As always, for the most accurate, up-to-date schedule information, the agency encourages all customers to sign up for CapMetro Alerts, consult capmetro.org, download the CapMetro app or check the monitors posted at each CapMetro Rail station.
Transit agencies across the nation are taking steps similar to the ones planned by CapMetro. In Washington, D.C., for example, the Washington Metropolitan Area Transit Authority (WMATA) may have to slow trains due to record-breaking temperatures. Heat was also cited as a possible cause of a recent service disruption that impacted some Dallas Area Rapid Transit (DART) rail services.
"We realize how many Central Texans count on CapMetro services each day," Skabowski said. "We average around 40,000 rail riders a month. This is not a responsibility we take lightly. People want to get to their destination quickly but, at the same time, we have to prioritize safety when we're experiencing dangerous heat."
Temperatures in July were at or above 100 degrees for a total of 25 days. Last month ranked as the hottest July on record in Austin, with an average temperature of 90.8 degrees. The previous record, set in 2022, was 90.6 degrees.