February 22, 2023
by admin
By Nathan Helton and Gary Dinges
Your eyes weren't deceiving you.
That was, indeed, a vintage CapMetro bus featured on a recent episode of HBO's latest hit show, "The Last Of Us."
We were so surprised we may have even thrown our popcorn into the air out of sheer excitement.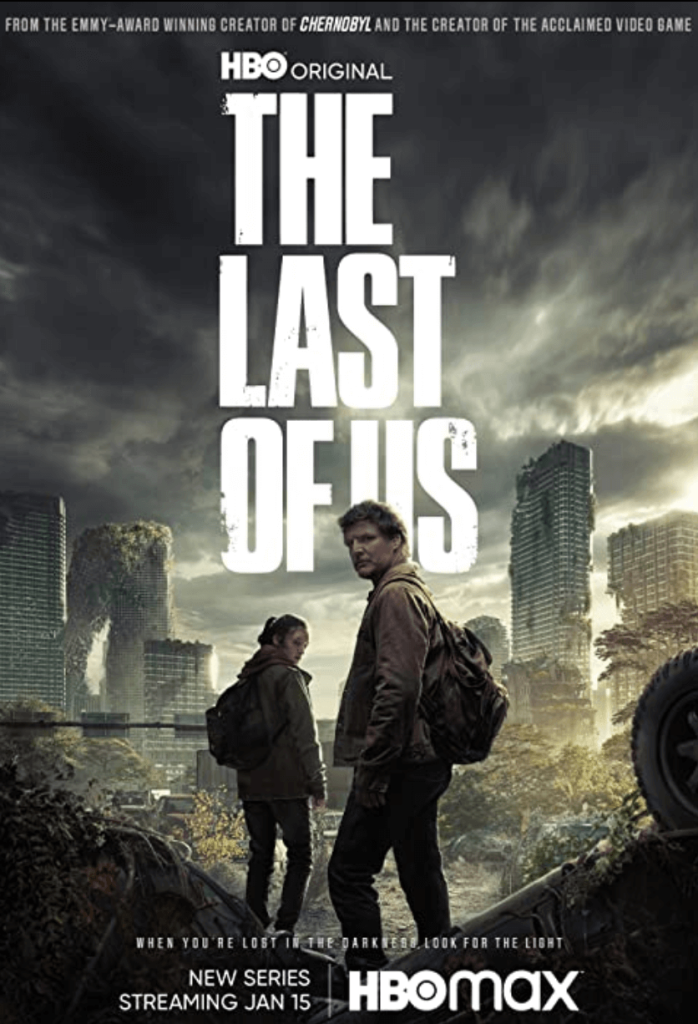 For those of you who haven't discovered "The Last Of Us" yet, it's a post-apocalyptic drama based off of a 2013 video game with the same name – and it's getting A LOT of buzz. It looks at life 20 years after a widespread fungal infection turns people into zombies, causing society to descend into chaos.
The premiere of "The Last Of Us" had an initial 4.7 million viewers, according to Deadline. For comparison's sake, the debut of 2010's mega-hit "Boardwalk Empire" drew 4.81 million set of eyes. Last year's "House of the Dragon" is the only show in HBO history to top them both, Deadline says.
Variety reports that "The Last Of Us" has already received the green light for a second season.
While Austin is the hometown for Joel (Pedro Pascal), one of the show's main characters, the series was actually filmed in Alberta, Canada. Canada is popular with many producers because of its generous film credits.
We shared images of the bus with members of our CapMetro Vehicle Maintenance Department to see just how accurate the depiction really is. The scene is set in 2003, when the CapMetro fleet looked very different than it does today. (We also weren't going by CapMetro at the time, still using the Capital Metro name and related branding.)
Here we go …
Exterior
This external livery was on most of our buses in 2003, but this particular vehicle would have not been one of them, according to our team.
In 2003, we had just purchased 34 New Flyer buses, units 2001-2034. The bus unit shown on TV (2029) would have been in this initial order. However, due to a branding change at the time, the blue-and-green stripes were never added to these buses. They were known simply as "the white buses" to the Vehicle Maintenance team.
The logo placement and lockup is pretty spot on for 2003 and includes the older "dome" logo lockup.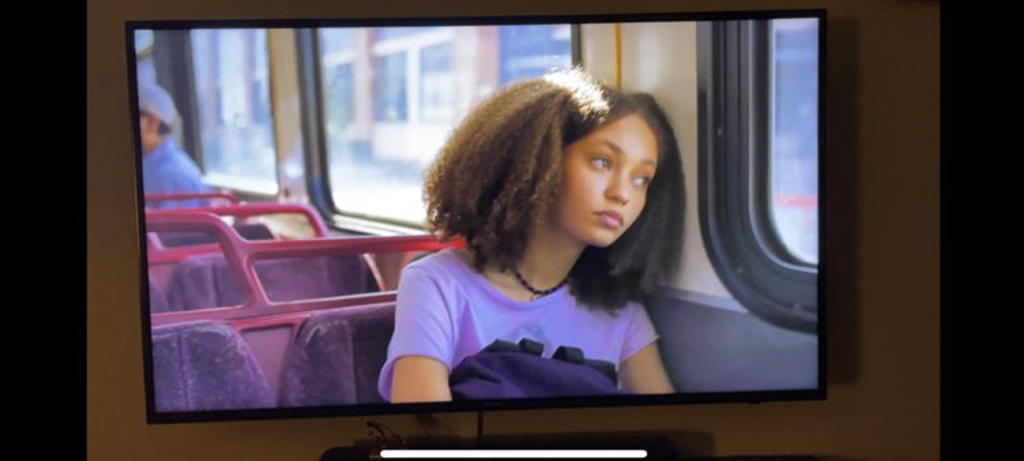 Interior
Unfortunately, the interior wasn't nearly as close to reality.
Sarah, one of the show's characters, is shown sitting on red-and-purple upholstered seats with red seat frames. The actual upholstery at the time was a blue-and-green pattern with stainless steel seat frames.
Recap
Turns out the producers were close. Kinda. Regardless, it's still fun to see.
Photos of these older vehicles are hard to come by, but we dug up a few just for you.