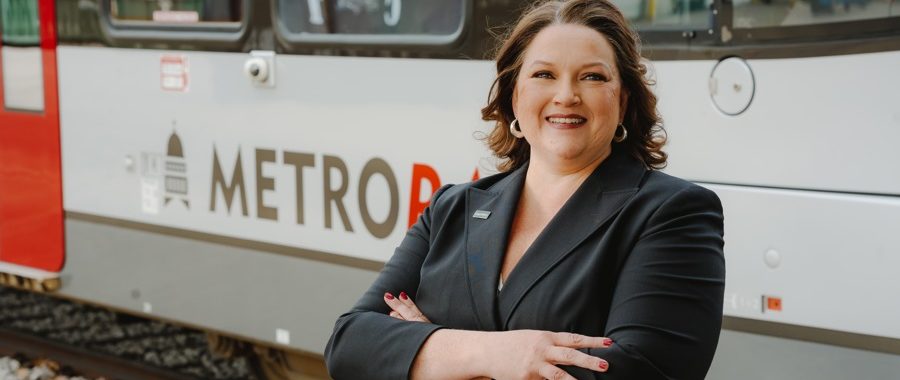 Welcome back to #MeetCapMetroMonday, the series that introduces you to members of our team who work daily to keep Central Texans connected. Up this week: CEO Dottie Watkins.
When she hopped behind the wheel of a University of Texas shuttle bus back in 1994, Dottie Watkins never could have imagined she'd still be with CapMetro nearly three decades later.
In January, Watkins was permanently named CEO after spending several months in the role on an interim basis. After a nationwide search, members of the CapMetro Board of Directors said that, in their opinion, no one else came close to matching Watkins' knowledge and experience.
That knowledge and experience will be crucial in the coming months and years as CapMetro embarks upon a number of high-profile projects, including the new McKalla Station, which will drop Red Line riders just steps from the entrance to Q2 Stadium, home of Austin FC.
One of the primary reasons Watkins, a lifelong Austinite, joined CapMetro while pursuing degrees in social work from UT and business from St. Edward's was because of encouragement from her father, who spent many years in the agency's Vehicle Maintenance Department. She liked it so much, she stuck around, holding a variety of positions before attaining the CEO role.
Interested in joining the CapMetro family? Check out our careers page: capmetro.org/jobs.