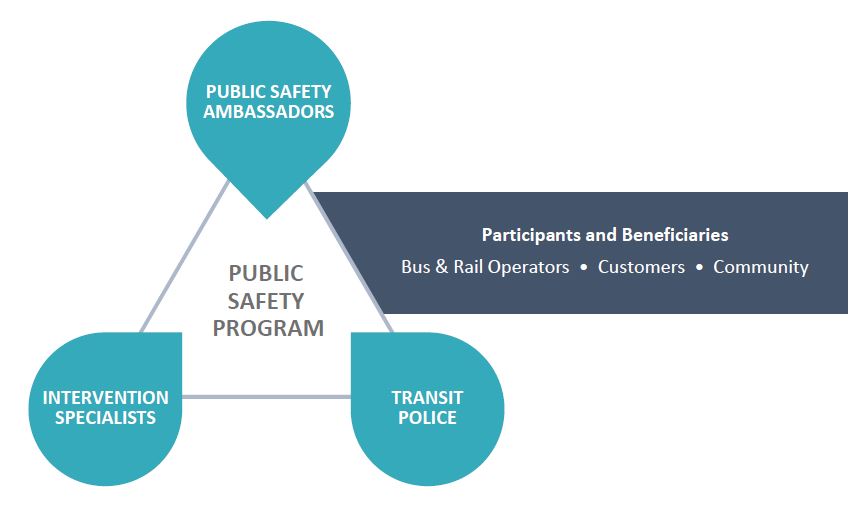 To support our customers and staff members and to meet the needs of our growing community, Capital Metro is expanding our Public Safety program. With more resources being directed toward transit-centered public safety, CapMetro can better respond to the safety needs on our expanding system.
The Public Safety Department will consist of three core functions:
Public Safety Ambassadors
Intervention Specialists
Transit Police
These specialized and dedicated resources will help fulfill CapMetro's transit safety efforts.
Within the next 18 months, CapMetro will develop new policies as well as hire and train members of the Public Safety Department. Throughout this process, CapMetro will continue to engage with customers, staff and the community.
In January, CapMetro hired two social workers and a public safety supervisor, who now leads a team of public safety ambassadors. Those ambassadors serve as the primary contacts for customers and employees and respond to safety matters that do not require police officers .
While CapMetro looks forward to our continued partnership with the Austin Police Department, day-to-day policing will soon be conducted by CapMetro's transit police, who will be able to focus their time and efforts on specific transit-security needs.