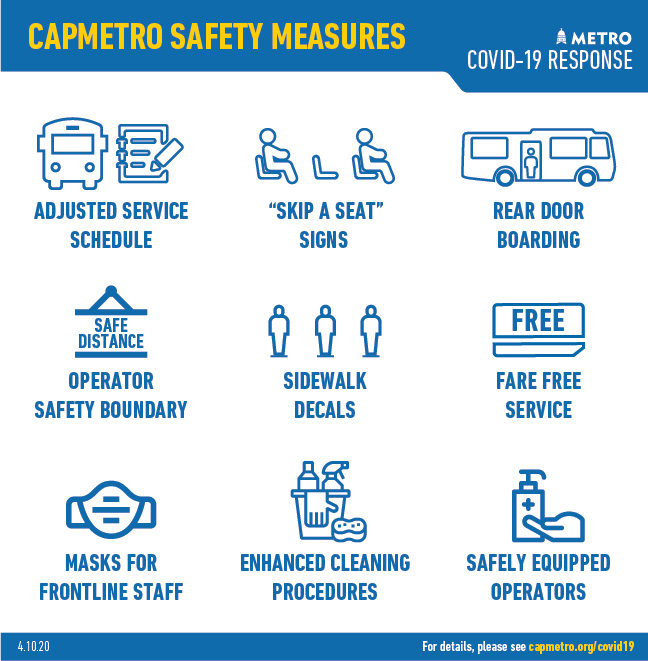 We continue to implement measures to protect our operators and customers in response to the COVID-19 pandemic – but we need your help. When using CapMetro to access essential needs or to get to an essential job, follow Austin Public Health's orders:
Wear a face covering. This measure helps prevents asymptomatic carriers from spreading the virus. Cloth face coverings should include multiple layers of fabric and should be washed after every use. Face coverings are required on all CapMetro vehicles.
Even if you are wearing a face covering, keep your distance. Continue to maintain 6 feet from other people when outside your home.
If you are experiencing COVID-19 symptoms, even mild ones, do not leave your home for anything other than receiving medical care.
Keep washing your hands frequently.
At CapMetro we have implemented additional measures to protect you and our operators. Fares are free right now, sanitizing and cleaning procedures have been enhanced, we have placed special signage that encourages social distancing and we have added a chain near the front of the vehicles to provide a barrier between our drivers and customers. In addition, our operators are being provided with face coverings, hand sanitizer and gloves.
Let's follow all safety guidelines and stop the spread! For more information concerning COVID-19 service updates, please visit capmetro.org/COVID19.